Completed
Cores Development HQ
Antwerp
Our love for real estate is what brought us to renovate this impressive townhouse and use it as our head office. The entire building was carefully restored and historical elements were upgraded. The modern layout provides a fresh contrast with the classical character of the neo-rococo style, designed by architects Joseph Hertogs and Gerard De Ridder.
The four wings are grouped around a patio covered by a modern glazed roof. The Antwerp Harmonie district has experienced a true revival in recent years. As a developer, it is an honour for us to be able to play an active role in high-quality urban renewal with both new and renovated real estate.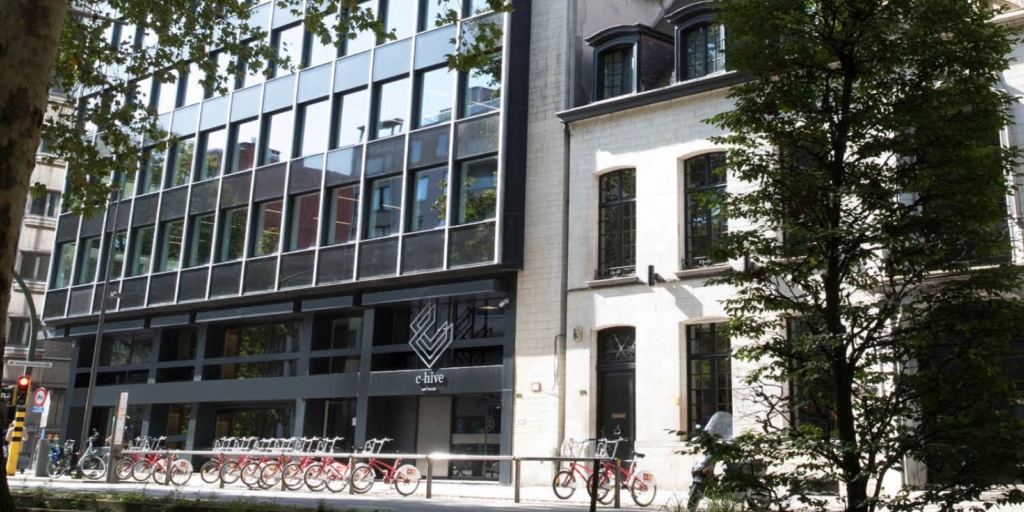 Completed
C-Hive
Antwerp
c-hive prefers a strong collective identity over anonymity and invests in high-quality design. The office building focuses on appearance and elegance, because companies attach great importance to first impressions.
It is no coincidence that the name refers to a beehive: the large numbers or residents form one dynamic whole, but they all have their own place.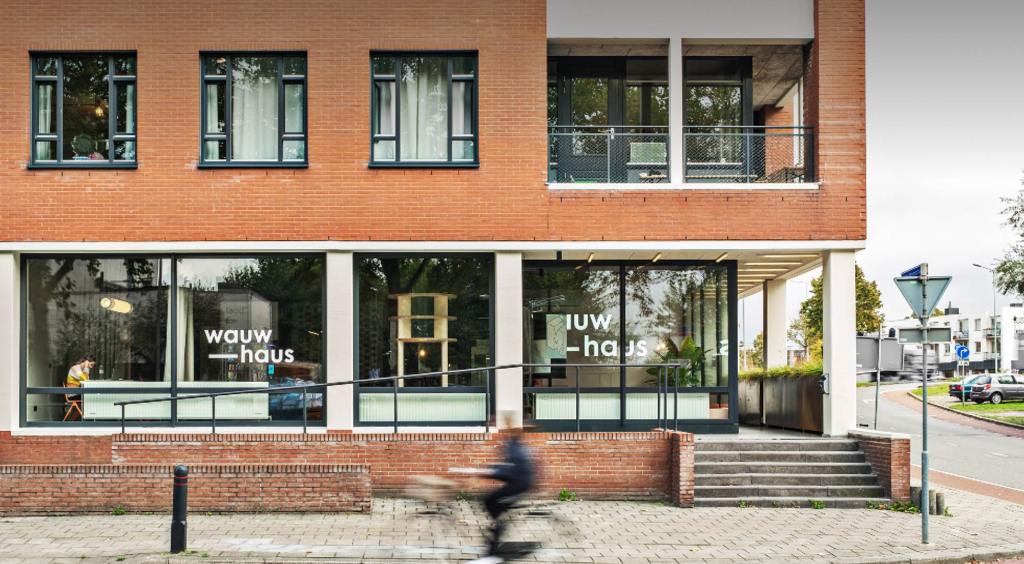 Completed
Wauwhaus
Maastricht
Wauwhaus is a student complex that is not only an accommodation, but a genuine community of generation Z students. By focusing on these communal spaces, social interaction amongst students is encouraged
and a unique community is created. This distinguishes this innovative concept from the current offer of student accommodation in Maastricht.
+ View project
Completed
North trade bulding
Antwerp
This 13,150 m² office building is located at a strategic location at the Antwerp Port. The communal parts of the building and the façade were completely renovated in the course of 2018.
In preperation
Royale Belge
Brussels
In collaboration with Urbicoon, Foresite and Ape, CORES Development will redevelop the former head office of insurer Royale Belge. The iconic cross-shaped building with Corten steel frame,
developed in the late 1960s and surrounded by 10 ha of greenery, is being converted into a mixed project with offices, sports facilities and catering.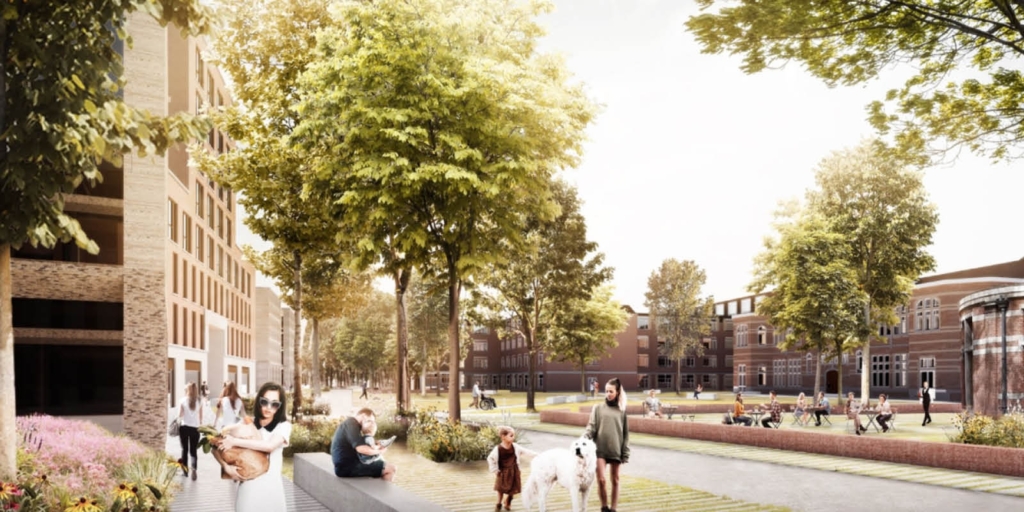 In preperation
Uitbreidingsstraat
Antwerp
This office project is developed in collaboration with Alides. Located at the Antwerp Singel, and also in the immediate vicinity of Antwerpen Berchem railway station, it facilitates sustainable commuting.
Optimal use is made of the available space, including the creation of a new green area accessible to the neighbourhood. In addition, the site will accommodate various services that are also accessible to local residents.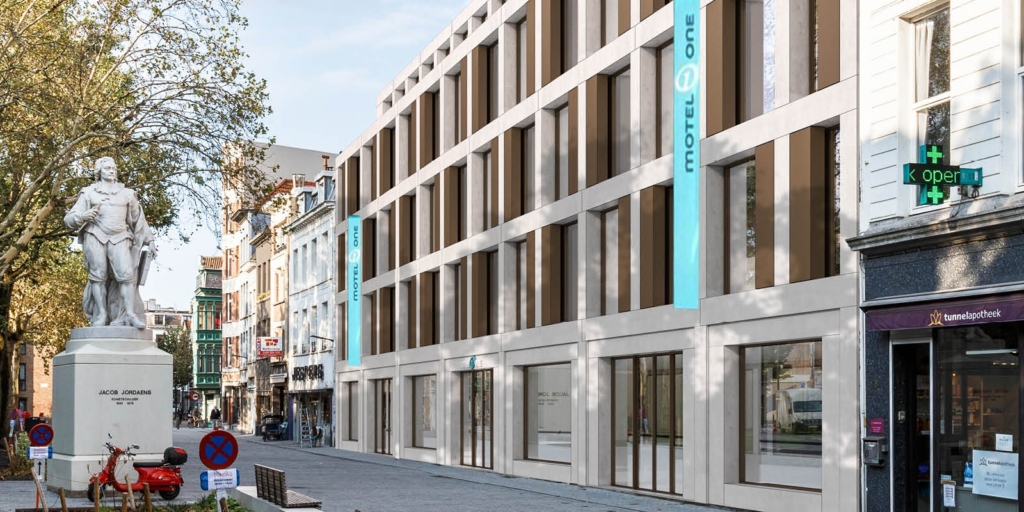 In preperation
Den Oever
Antwerp
This is the first hotel project for CORES Development. Where better than in one's own City? On the banks of the Scheldt, the former residential care campus of Gasthuiszusters Antwerpen will shortly make room for a contemporary, high-quality hotel concept, including all modern conveniences and adapted to the atmospheric context of Antwerp's bustling inner city.
On the side of Den Oever, the lobby of the hotel will be extended with a trendy bar. The 221 hotel rooms are spread over two buildings on both sides of the site. Binst Architects made the design, which ingeniously connects the wings of Den Oever and Scheldeken.
In preperation
Albert II
Brussels
CORES versterkt haar aandeel op de Brusselse markt, dit keer aan de Koning Albert II-laan, waar het zo'n 15.000 m2 zal herontwikkelen naar een gemengd programma met kantoren, conferentiecentrum, coworking-ruimte, restaurant en sportclub.
De site is ideaal gelegen op een steenworp van het Brusselse Noordstation en het voetgangersgebied van centrum Brussel. Het project belooft een state-of-the-art gebouw te worden op gebied van duurzaamheid en comfort.
+
In preperation
Verheeskade
The Hague
CORES Development, Lakenvelder Investment Group & Syntrus Achmea Real Estate & Finance together develop 844 apartments at the Verheeskade in The Hague. The plans for this large-scale inner city redevelopment provide for four residential blocks over which the 844 apartments are spread.
Around 30 percent of the apartments will be available for social renting. The plinth of the residential blocks will feature over 3100 m² of commercial space. The complex was designed by OPL Architecten Utrecht. With this project the partners demonstrate the possibilities that are offered by the redrawing of a district, with high quality customisation and local integration as important basic principles.